Australia, Indonesia Dorong Pemulihan Hubungan Dagang
Australia, Indonesia Renew Push for Trade Deal Amid Warming Ties
Editor : Cahyani Harzi
Translator : Dhelia Gani

PUBLISHED: Jum'at, 18 Maret 2016 , 01:02:40 WIB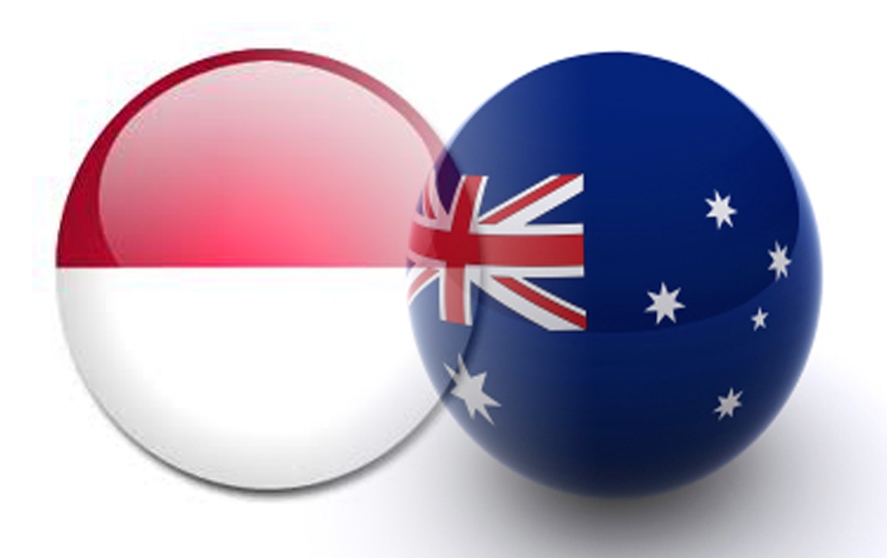 Foto: istimewa
AUSTRALIA dan Indonesia pada Rabu mengatakan mereka akan secara resmi melanjutkan negosiasi panjang yang terhenti dengan tujuan melanjutkan perjanjian perdagangan kedua negara yang mengalami ketegangan dalam 18 bulan terakhir.

Menteri Perdagangan Australia Steven Ciobo dan Menteri Perdagangan RI Thomas Trikasih Lembong mengatakan dalam sebuah pembicaraan pernyataan bersama akan berlanjut pada Mei setelah vakum lantaran ketegangan diplomatik.

Perdana Menteri Australia Malcolm Turnbull mengunjungi Indonesia tahun lalu dengan harapan meredakan ketegangan akibat aksi spionase, eksekusi mati warga Australia di Indonesia dan penangguhan kebijakan pencari suaka.

Indonesia adalah ekonomi terbesar di Asia Tenggara tetapi menjadi mitra dagang terbesar kedua belas di Australia, dengan perdagangan dua arah senilai hanya di bawah US$8,95 miliar pada 2015.

"Sementara Indonesia adalah tetangga dekat dan mitra bisnis, perdagangan dan hubungan ekonomi ke depan harus lebih baik," kata Ciobo dalam sebuah pernyataan seperti dikutip Reuters yang dilansir MailOnline.

"Saya senang untuk mengumumkan reaktivasi Kelompok Kemitraan Bisnis Indonesia-Australia untuk meningkatkan hubungan bisnis."

Ekspor sapi Australia ke Indonesia menjadi sumber pemicu utama gesekan dengan Indonesia, yang mencoba mengembangkan swasembada ternak, dan berupaya mengurangi impor sapi dari Australia.

Lembong menyarankan bahwa isu ekspor sapi Australia dapat dikesampingkan dengan harapan mencapai kesepakatan yang lebih luas lebih cepat.

"Kadang-kadang mungkin kita perlu waktu untuk keluar pada isu-isu yang paling diperdebatkan dan bekerja pada daerah di mana kita dapat lebih mudah menemukan landasan bersama," katanya kepada pers di Canberra.

"Secara pribadi, prioritas saya adalah mencoba untuk memperluas dialog sehingga kita tidak terjebak pada mempertentangkan isu-isu lama."

Australia dan raksasa tetangganya memiliki riwayat turbulensi peregangan diplomatik kembali beberapa dekade, namun hubungan bilateral mencapai posisi terendah sepanjang sejarah di bawah kendali mantan Perdana Menteri Australia Tony Abbott, yang digulingkan dalam kudeta partai pada September 2015.

Hanya satu bulan setelah ia menjabat pada September 2013, terkuak fakta bahwa Canberra telah memata-matai Presiden Susilo Bambang Yudhoyono dan istrinya sehingga memperkeruh hubungan kedua negara.

Kebijakan Abbott untuk menahan kapal Indonesia yang membawa pencari suaka, meskipun menjadi populer di negaranya, memicu kemarahan Jakarta, yang menudingnya sebagai pelanggaran kedaulatan.

Ketegangan mencapai puncaknya pada Mei 2015 ketika Indonesia mengeksekusi dua bandar narkoba asal Australia yang dijuluki "Bali Nine" dalam sindikat perdagangan narkoba, meskipun Canberra melakukan lobi intensif.
AUSTRALIA and Indonesia on Wednesday said they would formally resume long-stalled negotiations aimed at sealing a bilateral trade agreement between the often uneasy neighbours within 18 months.

Australian Trade Minister Steven Ciobo and Indonesian Trade Minister Thomas Trikasih Lembong said in a joint statement talks would resume in May after a lengthy hiatus spanning a period of diplomatic tumult.

Australian Prime Minister Malcolm Turnbull visited Indonesia last year in the hope of smoothing over ties strained by rows over spying, the execution of Australian citizens in Indonesia and Australia's tough asylum-seeker policies.

Indonesia is Southeast Asia's largest economy but is Australia's twelfth largest trading partner, with two-way trade worth just under A$12 billion ($8.95 billion)in 2015.

"While Indonesia is a close neighbour and firm friend, our trade and economic relationship can and should be performing better," Ciobo said in a statement.

"I am pleased to announce the reactivation of the Indonesia-Australia Business Partnership Group to ramp up business links."

Australia's live cattle exports to Indonesia have been a source of friction as Indonesia, trying to develop self-sufficiency in its livestock market, has thrown up barriers to Australian imports.

Lembong suggested that the live cattle export issue may be put aside in the hope of reaching a broader agreement more quickly.

"Sometimes maybe we need to call time out on the most contentious issues and work on areas where we can more easily find common ground," he told reporters in Canberra.

"Personally, my priority is to try to broaden the dialogue so we don't get bogged down on old issues of contention."

Australia and its giant neighbour have a history of diplomatic turbulence stretching back decades, but relations reached historic lows under former Australian Prime Minister Tony Abbott, who was ousted in a party coup in September.

Just one month after he took office in September 2013, revelations that Canberra had spied on President Susilo Bambang Yudhoyono and his wife sent relations plummeting.

Abbott's policy of towing back to Indonesia vessels carrying asylum seekers, while popular at home, infuriated Jakarta, which sees it as an infringement on its sovereignty.

Tension reached a peak in May 2015 when Indonesia executed two Australian members of the so-called "Bali Nine" drug trafficking ring, despite intense lobbying from Canberra.