Wirausaha Pemula Diberi Peluang Manfaatkan Dana PKBL dari BUMN
The Development of Beginner Entrepreneurs in Indonesia is Underfunded
Reporter : Gusmiati Waris
Editor : Cahyani Harzi
Translator : Dhelia Gani

PUBLISHED: Kamis, 15 Juni 2017 , 14:28:38 WIB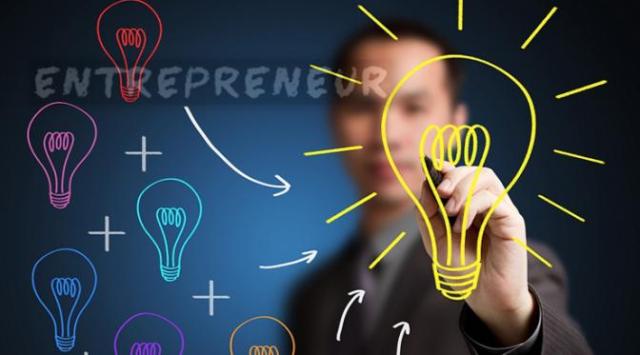 Foto: istimewa
Jakarta (B2B) - Kementerian Koperasi & UKM berharap dapat memanfaatkan dana Rp20 triliun dari 140 BUMN sebagai alternatif pembiayaan program wirausaha pemula (WP) untuk dibina BUMN melalui pemanfaatan dana Program Kemitraan dan Bina Lingkungan (PKBL), karena terbatasnya dana pengembangan WP tahun ini hanya Rp15 miliar menyusut dari Rp80 miliar di awal program WP pada 2016.

Hal itu dikemukakan Deputi Bidang Pembiayaan Braman Setyo dan Deputi Bidang Pengembangan SDM Prakoso BS pada diskusi program usaha WP di Jakarta belum lama ini.

"Bila ada WP yang bagus dan memiliki prospek baik, maka mereka bisa menjadi binaan dari salah satu BUMN dengan menggunakan dana PKBL, dan tugas kementerian adalah membuat alternatif pembiayaan bagi program WP melalui BUMN atau swasta," kata Braman Setyo.

Prakoso mengakui bahwa dana untuk pengembangan WP termasuk untuk pelatihan kewirausahaan sangat terbatas. "Di awal program WP ada dana sekitar Rp80 miliar setahun saja kita masih merasa kurang. Apalagi sekarang dengan pola e-Proposal hanya dengan anggaran Rp15 miliar untuk mencakup seluruh Indonesia."

Menurutnya, kementerian telah menggandeng sekitar 50 perusahaan BUMN dan swasta dengan memanfaatkan dana PKBL melibatkan Sampoerna, IBM, Ciputra, Indofood, Indosemen, Bank Mandiri, dan Bank BNI.

Braman menambahkan realisasi program WP 2017 hingga Mei 2017 mencapai 485 WP (40,41%) dengan nilai Rp5,719 miliar dari total alokasi 1.200 WP (Rp15,6 miliar), sekitar 42 WP tersebar di daerah tertinggal dan perbatasan, 39 WP di kawasan ekonomi khusus (KEK) dan 404 WP berpendapatan rendah dan warga miskin.

Sejak 2011 hingga 2015 sudah terealisasi kepada 17.105 WP dengan anggaran mencapai Rp207,372 miliar. "Pada 2018, diharapkan program bantuan untuk WP dapat dilanjutkan dengan diperluas pada antarkelompok pendapatan," kata Braman.
Jakarta (B2B) - Indonesian Cooperatives & SMEs Ministry hopes to use 20 trillion rupiah from 140 SOEs to support beginner entrepreneurs developing their business through partnership program funds called the PKBL, because the limited budgets of entrepreneurial development this year only 15 billion rupiah while last year reached 80 billion rupiah, according to senior officials.

It was stated by Deputy Minister of Finance Braman Setyo and Deputy Minister of Human Resources Development Prakoso BS here recently.

"A good beginner entrepreneur and a good prospect, can be fostered by SOEs using PKBL funds
and the ministry's task is to make alternative financing for WP programs through state-owned or private company," Mr Setyo said.

Prakoso acknowledged that WP development funds including for entrepreneurship training are very limited. "At the beginning of the program, 80 billion rupiah a year is still less, especially now only 15 billion rupiah across the country."

According to him, the ministry has cooperated with around 50 state-owned and private companies by utilizing PKBL funds involving Sampoerna, IBM, Ciputra, Indofood, Indosemen, Mandiri Bank and BNI Bank.

Mr Setyo added that the realization of WP program until May 2017 reached 485 (40.41%) with value of 5,719 billion rupiah of total 1,200 (15.6 billion rupiah) allocations, 42 in the underdeveloped and border regions, 39 in the special economic zones (KEK) and 404 low-income and the poor.

From 2011 to 2015 realized for 17,105 WP supported budget of 207,372 billion rupiah. "It is expected that the WP assistance program for 2018 can be continued by expanding to the income groups," he said.