SBY: Pejabat yang `tidak Sengaja` Korupsi Harus Dilindungi
SBY: `Accidentaly` Corrupt Officials Must Be Protected
Reporter : Rusdi Kamal
Editor : Cahyani Harzi
Translator : Novita Cahyadi

PUBLISHED: Senin, 10 Desember 2012 , 16:19:00 WIB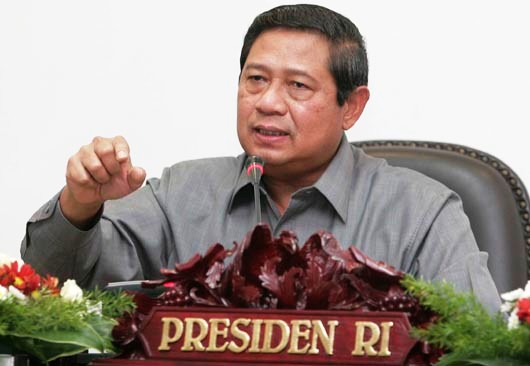 Presiden Susilo Bambang Yudhoyono
Jakarta (B2B) - Presiden Susilo Bambang Yudhoyono mengatakan Senin bahwa pejabat negara dapat didakwa melakukan korupsi meskipun mereka tidak bermaksud untuk melakukan korupsi.

Presiden mengatakan "perbedaan jelas" antara birokrasi dan tidak boleh dilakukan bisa membuat pejabat ragu-ragu dalam membuat keputusan segera atau menyebabkan mereka dituduh melakukan korupsi.

"Kadang-kadang kita perlu membuat kebijakan cepat, tetapi kurangnya pengetahuan tentang korupsi dapat menyebabkan pejabat membuat keputusan yang bisa dianggap melanggar UU Korupsi. Tindakan semacam ini tidak berarti memiliki niat untuk melakukan korupsi. Negara harus melindungi mereka, "kata Presiden.

Alasan melakukan korupsi dan pejabat negara terpaksa korupsi disampaikan Presiden saat memperingati Hari Anti-Korupsi Internasional di Istana Negara, Senin (10/12).
Jakarta (B2B) - President Susilo Bambang Yudhoyono said on Monday that many state officials could be charged with corruption even though they had not intended to commit corruption.

President said the "unclear distinction" between bureaucratic dos and don'ts could make officials hesitant in making immediate decisions or lead to them being charged with corruption.

"Sometimes we need to make a quick policy, but the lack of knowledge about corruption can lead to officials making a decision that can be considered in violation of the Corruption Law. This kind of official does not have the intention to commit corruption. The state must protect them," the President said.

The reasoning on corruption and officials was mentioned in Yudhoyono's speech during the commemoration of the International Anti-Corruption Day at the State Palace, Monday (10/12).