Franky Sibarani: Komitmen Investasi Naik 167% Hingga Februari 2016
Indonesia´s Investment Commitments Up 167% in February
Reporter : Gatot Priyantono
Editor : Cahyani Harzi
Translator : Dhelia Gani

PUBLISHED: Kamis, 17 Maret 2016 , 21:22:43 WIB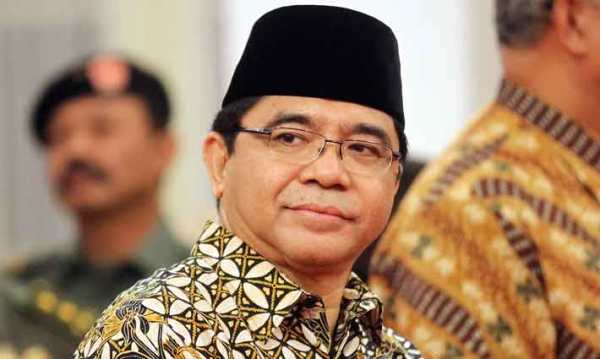 Kepala BKPM Franky Sibarani (Foto: istimewa)
Jakarta (B2B) - Komitmen investasi di Indonesia hingga Februari 2016 mencapai Rp355 triliun atau naik 167% dari periode yang sama pada 2015.

"Komitmen investasi yang dicatatkan pada Januari dan Februari sangat positif bagi pencapaian realisasi investasi 2015-2019 yang ditargetkan mencapai Rp3.500 Triliun," kata Kepala Badan Koordinasi Penanaman Modal (BKPM) Franky Sibarani kepada pers di Jakarta pada Rabu.

Menurutnya, peningkatan investasi tersebut diperoleh dari izin prinsip untuk penanaman modal dalam negeri (PMDN) sebesar Rp75 triliun yang meningkat 66%, dan izin prinsip penanaman modal asing (PMA) mencapai Rp281 triliun atau meningkat 218% dibandingkan periode yang sama pada tahun lalu.

Kepala BKPM, Franky Sibarani, menekankan bahwa komitmen investasi yang masuk melalui izin prinsip tersebut menunjukkan bahwa daya tarik untuk berinvestasi di Indonesia masih tinggi.

Menurut Franky, capaian komitmen investasi didukung langkah-langkah perbaikan di bidang pelayanan perizinan hanya dalam tiga jam, yang kemudian diperluas untuk empat sektor proyek infrastruktur bersamaan dengan kemudahaan investasi langsung konstruksi setelah diluncurkan Presiden RI Joko Widodo di Istana Negara pada 22 Februari 2016.

Selama Februari 2016, bahwa dari catatan tim pelayanan BKPM layanan izin investasi tiga jam yang masuk ke BKPM tercatat tujuh perusahaan dengan nilai investasi Rp9,1 triliun dan menyerap 5.762 tenaga kerja langsung.

Dua perusahaan dari China memanfaatkan layanan investasi tiga jam tersebut, dua perusahaan dari gabungan negara Taiwan, Singapura dan Korea Selatan.

Sementara, dari asal negara PMA, Amerika Serikat menduduki peringkat teratas komitmen investasi yang masuk dengan nilai komitmen mencapai US$16,2 miliar, kemudian diikuti oleh China US$395 juta, British Virginia Island US$323 juta, Singapura US$302 juta dan Korea Selatan US$292 juta. Sedangkan terkait dengan sektor, Franky menggarisbawahi kenaikan di industri manufaktur.

Menurutnya, komitmen investasi di sektor manufaktur sebesar Rp235 triliun atau tumbuh 20 kali lipat dibandingkan dengan periode sebelumnya. "Komitmen di kelompok industri manufaktur tersebut porsinya 66% dari total investasi yang masuk di seluruh sektor."
Jakarta (B2B) - Indonesia's Investment Coordinating Board (BKPM) declared the investment commitments increased by 167 percent to 355 trillion rupiahs in February 2016, according to the BKPM chief.

"Investment commitments are growing positively and the target of realizing investments worth Rp3,500 trillion in 2014-2019 was still on track," the BKPM Chief, Franky Sibarani said here.

According to him, the enhanced commitments were a result of principle permits for domestic investment (PMDN) reaching 75 trillion rupiahs, an increase of 66 percent and principle permits for foreign investment (PMA) worth 281 trillion rupiah, up by 218 percent from the same period last year.

Mr Sibarani said the achievement was on account of the improvements made in the licensing service.

He added, these improvements included shortening the licensing process to only three hours. Besides, this facility has been recently extended to cover four infrastructure sectors in conjunction with an ease of direct construction investment scheme (KLIK) launched at the State Palace on February 22, 2016.

In February 2016, seven companies were recorded as having benefited from the three-hour licensing service for investments 9.1 trillion rupiahs. Collectively, these companies absorbed 5,762 workers.

The investors came from China is two companies, two joint ventures of British Virginia Island, Taiwan, Singapore and South Korea.

Based on the countries of origin, Mr Sibarani said the US was ranked first in terms of amount of investment commitment, that reached US$16.2 billion. Next came China with investment commitments worth US$395 million, British Virginia Island at US$323 million, Singapore at US$302 million and South Korea US$292 million, he said.

With regards to sectors, Franky said investment commitments in the manufacturing industries increased by 20 percent to 235 trillion rupiahs, when compared to the same period earlier (February last year).