Rio Haryanto Tetap Berpuasa Jelang GP Kanada, Manor Khawatirkan Dehidrasi
Ramadan Makes Haryanto a True Fast Driver
Editor : Ismail Gani
Translator : Novita Cahyadi

PUBLISHED: Senin, 13 Juni 2016 , 21:44:19 WIB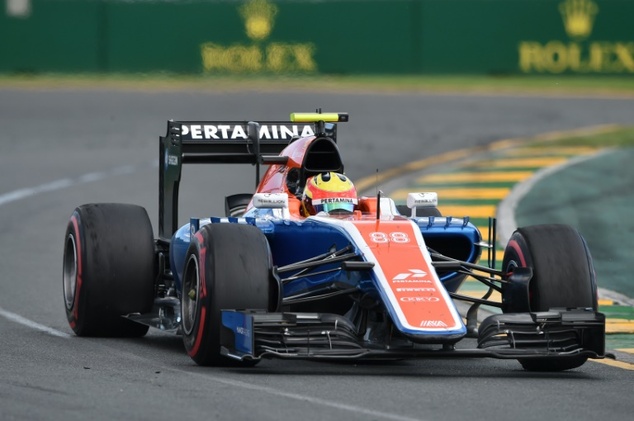 Manajer Rio Haryanto, Piers Hunnisett mengaku khawatir bahwa kekurangan makanan dan cairan dapat mempengaruhi konsentrasi pembalap berusia 23 tahun itu (Foto: MailOnline)
RIO HARYANTO, satu-satunya pembalap F1 yang beragama Islam atau Muslim menjadi perhatian penyelenggara Grand Prix Kanada terkait ibadah puasa yang akan dijalaninya jelang balapan pada Minggu.

Pembalap dari tim Manor, warga Indonesia pertama di balapan paling bergengsi di dunia, menjadi sorotan di ajang F1 Kanada karena selama berada di Montreal tetap menjalani ibadah puasa sejak subuh hingga matahari terbenam selama bulan suci Ramadan yang dimulai sejak 6 Juni.

Manajernya Piers Hunnisett mengaku khawatir bahwa kekurangan makanan dan cairan dapat mempengaruhi konsentrasi pembalap berusia 23 tahun itu.

"Rio berpuasa sepekan ini tetapi tim dan dokternya akan memutuskan apa yang harus dilakukan pada Minggu," katanya kepada Reuters, Sabtu seperti dilansir MailOnline. "Ini adalah balapan yang panjang dan dikhawatirkan dia mengalami dehidrasi."

"Pembalap akan kehilangan banyak cairan tubuh selama balapan berlangsung dan kami tidak ingin dia kehilangan konsentrasi saat dia mengemudi hingga kecepatan 350 km per jam atau lebih.

"Ini lebih dari masalah keamanan. Dia menjalankan perintah agamanya selama di Montreal pekan ini tapi kami akan melihat apa nasihat dari dokter tim. Namun pada Senin ia akan puasa lagi."

Hunnisett mengatakan masalah tersebut telah dibicarakan pemerintah Indonesia dan sponsor lainnya lebih memperluas kesepakatan Haryanto dengan tim yang berbasis di Inggris.

Sponsor utama Haryanto adalah perusahaan minyak milik Indonesia, Pertamina, yang sejauh ini telah memberikan kontribusi US$5,6 juta untuk memenuhi syarat dana yang dibutuhkan untuk mengamankan posisi kursinya di sirkuit F1.

Pembalap Indonesia akan mengikuti balapan F1 sampai ronde ke-11 di Hungaria tetapi membutuhkan lebih banyak uang untuk tetap di kursi di luar liburan musim panas.

"Pembicaraan kontrak masih berlangsung," kata Hunnisett. "Rio akan mengikuti balapan sampai Hungaria, biayanya sudah ditanggung, dan masih menunggu apakah diperpanjang setelah itu."

"Indonesia sangat mendukung Rio Haryanto dan pemerintah menyukainya. Dia melakukan pekerjaan yang baik dan mudah-mudahan kami berada di sini untuk jangka panjang. Dia telah mengejutkan banyak orang," katanya.

"Rekan setimnya Pascal Wehrlein menjadi pasangan yang tepat dan kami berhasil memadukan kemampuan keduanya yang sangat baik untuk karier Rio. Tim Manor menyukainya, para teknisi menyukainya tapi semua itu tergantung pada kemampuan dana sponsor untuk Rio."

Haryanto akan memulai balapan pada Minggu dari tempat ke-20 di grid setelah mendapat hambatan dalam tahap pertama kualifikasi.
FORMULA ONE'S only Muslim driver Rio Haryanto is observing Ramadan at the Canadian Grand Prix but will take safety advice on whether to fast before Sunday's race.

The Manor Racing rookie, the first Indonesian on the starting grid, has been following his faith in Montreal by not eating or drinking from dawn until sunset during the holy month that started on June 6.

His manager Piers Hunnisett recognised there were concerns that the lack of food and fluids could affect the 23-year-old's concentration.

"Rio has been fasting this week but the team and his physio will decide what to do on Sunday," he told Reuters on Saturday. "It's a long race and there is a worry about dehydration.

"Drivers lose a lot of body fluid during a race and we don't want him losing concentration when he is driving at 350kph or whatever it may be.

"It's more of a safety issue. He has been following his faith in Montreal this week but we will see what the advice of the team doctors is. But on Monday he will be fasting again."

Hunnisett said talks were continuing with the Indonesian government and other sponsors over extending Haryanto's deal with the British-based team.

Haryanto's primary sponsor is state-owned oil company Pertamina, which so far has contributed five million euros ($5.62 million) towards the funding needed to secure the race seat at the sport's smallest team.

The Indonesian has a guaranteed drive until the 11th round of the season in Hungary but needs more money to remain in the seat beyond the summer break.

"The contract talks are still ongoing," added Hunnisett. "Rio is in the car until Hungary, it's all paid up to date, it's just whether we extend it.

"The news in Indonesia is huge and the government love it. He is doing a good job and hopefully we are here for the long term. He has surprised a lot of people," he said.

"His team mate Pascal Wehrlein was tipped to go places and if we can match him it's very good for Rio's career. The team like him, the engineers like him but it comes down to pounds and pence in the end."

Haryanto will start Sunday's race from 20th place on the grid after hitting the barriers in the first phase of qualifying.