Dana Repatriasi Diantisipasi Pemerintah dengan Instrumen Pasar Keuangan
Indonesian Govt Prepare Instruments Anticipate Flow of Repatriated Funds
Reporter : Gatot Priyantono
Editor : Cahyani Harzi
Translator : Dhelia Gani

PUBLISHED: Jum'at, 08 April 2016 , 23:29:51 WIB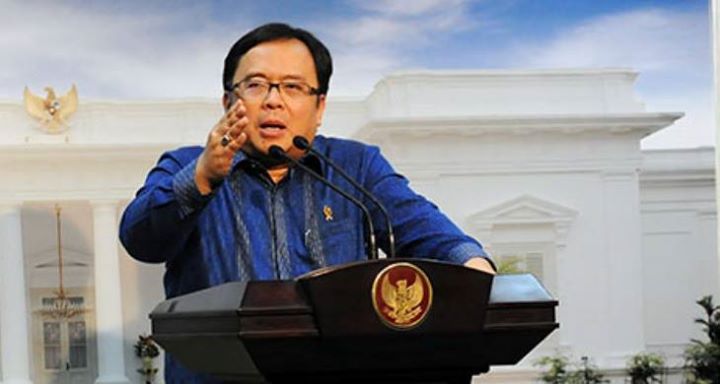 Menteri Keuangan RI, Bambang Brodjonegoro (Foto: istimewa)
Jakarta (B2B) - Pemerintah RI sedang menyiapkan instrumen pasar keuangan untuk mengantisipasi kembalinya dana repatriasi para wajib pajak di luar negeri yang mengajukan pengampunan pajak.

"Pemerintah berniat melalui tax amnesty, kita ingin mengambil uang itu kembali. Kalau ada nama-nama (wajib pajak asal Indonesia) di Panama Papers, kita imbau agar mereka repatriasi dana. Kalau uangnya masuk, kita siapkan surat utang negara atau SUN, maupun SUN BUMN atau obligasi korporasi dan deposito, katanya di Jakarta pada Jumat.

Dia menambahkan, penyiapan instrumen tersebut sangat penting agar para wajib pajak yang ingin mengembalikan dananya ke Indonesia akan memiliki opsi untuk terlibat dalam pembiayaan pembangunan.

"Kita tentunya berharap yang terbaik dan memastikan sistem keuangan kita bisa mengakomodasi repatriasi, karena bank-bank diharapkan bisa menyerap likuiditas ini dan menyalurkannya untuk kegiatan produktif," katanya lagi.

Bambang menambahkan, pendalaman pasar keuangan juga perlu dilakukan karena dana pihak ketiga dan deposito di perbankan serta nilai transaksi di pasar modal Indonesia, masih rendah dibandingkan Singapura, Malaysia dan Filipina.

"Kita bisa lihat keberadaan pasar keuangan yang likuid dan efisien sangat penting bagi pembangunan untuk mewujudkan pertumbuhan ekonomi tinggi yang berkesinambungan dan inklusif, agar pembiayaan tidak hanya bergantung dari perbankan," katanya.
Jakarta (B2B) - Indonesian Finance Minister Bambang Brodjonegoro claimed the government is ready financial market instruments to anticipate funds repatriated by tax payers abroad by offering tax amnesty.

"We are keen to bring the money back. If there are names of Indonesian tax payers in the Panama Papers, we appeal to them to repatriate their funds. We will prepare state bonds, state bonds of SOEs or or corporate bonds, and a year-term time deposit," Mr Brodjonegoro said here on Friday (4/8).

He said that preparations were important with regard to deepening the financial market to offer options to tax payers keen on repatriating their funds to Indonesia to be part in the development funding process.

"We certainly hope for the best and make assurance that our system can accommodate the repatriation of funds as banks are expected to absorb the liquidity and channel it towards productive activities," minister said.

Mr. Brodjonegoro added that the deepening of the market was also necessary as third-party funds and bank deposits as well as the transaction value in the Indonesian capital market were still small as compared to those in Singapore, Malaysia, and the Philippines.

"We understand the importance of maintaining liquidity and efficiency in the financial market for development to realize high economic growth in a sustainable and inclusive manner in order to reduce dependence on banks for funding," he said.