Pemerintah Berikan Rekomendasi Izin Ekspor Konsentrat pada Freepot
Indonesian Govt Gave Export Permit for Concentrate to Freeport
Reporter : Gatot Priyantono
Editor : Ismail Gani
Translator : Dhelia Gani

PUBLISHED: Selasa, 09 Februari 2016 , 23:41:49 WIB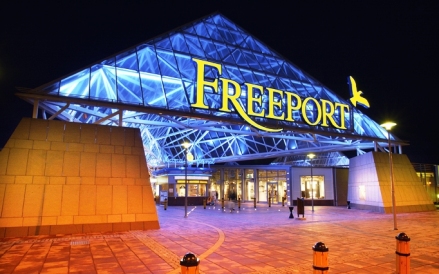 Foto: istimewa
Jakarta (B2B) - PT Freeport Indonesia mendapatkan rekomendasi perpanjangan izin ekspor konsentrat dari Kementerian Energi Sumber Daya Mineral (ESDM) setelah bersedia memenuhi kewajiban membayar bea keluar sebesar 5%.

Dirketur Jenderal Mineral dan Batubara Kementerian ESDM Bambang Gatot mengatakan, rekomendasi izin ekspor diberikan pada Selasa (9/2/2016), kemudian rekomendasi tersebut diajukan kepada Kementerian Perdagangan untuk memberikan izin ekspor yang berlaku enam bulan ke depan.

"Kemudian kementerian karena Freeport telah menyetujui, kemudian sudah rekomendasikan," kata Bambang di Gedung DPR, Jakarta.

Bambang mengatakan pemberian rekomendasi izin ekspor tersebut dilakukan karena Freeport telah menyanggupi membayar bea keluar ekspor konsentrat sebesar 5%. Sedangkan tambahan jaminan kesungguhan pembangunan fasilitas pengolahan dan pemurnian (smelter) sebesar US$ 530 juta, sedang dalam proses pembicaraan.

"Jadi Freeport telah respons dan dia bersedia memenuhi yang 5 persen. Kemudian yang jaminan smelter US$ 530 dibicarakan nanti lebih lanjut," ungkap Bambang.

Bambang menambahkan, setelah mendapat izin ekspor, Freeport memiliki kuota ekspor selama 6 bulan ke depan atau Agustus 2016 sebanyak 1 juta ton konsentrat tembaga.

"Sekitar 1 juta ton itu. Jadi karena dia sudah sanggup ya sudah, dan itu sudah sesuai dengan Peraturan Menteri Koordinator Bidang Perekonomian dan Peraturan Menteri yang ada. Mereka sudah sanggup menyerahkan," katanya lagi.
Jakarta (B2B) - Freeport Indonesia Corp. as the gold and copper mining company managed to get a six-month export permit extension for copper concentrate on Tuesday (9/2).

Director General of Mineral and Coal of Energy and Mineral Resources Ministry, Bambang Gatot Ariyono said Freeport has obtained a permit for copper concentrates export for a period of six months as proposed.

He said, the ministry grants extension for copper concentrate export permits for one million tons for the next six months in accordance with the regulations.

"The permission issued today is for one million tons, in accordance with the regulation issued by the Coordinating Minister for Economic Affairs and the ministry," he said.

According to Mr Ariyono, the recommendation was made as the company had responded and was willing to pay an export duty of five per cent. Meanwhile, the deposit commitment for developing a smelter, amounting to US$530 million, is still to be discussed.

"Freeport has responded to the requirement and is willing to meet the five percent export duty condition. Meanwhile, the issue of US$530 million worth of cost will be discussed later," he said.

He was optimistic that the company will meet its target of constructing a smelter as the US-based mining company has paid a deposit of US$168 million although the obligation to build a smelter has not reached 60 percent.