Diana Nasution Meninggal Dunia Akibat Kanker Payudara
Diana Ross died of Breast Cancer
Reporter : Roni Said
Editor : Cahyani Harzi
Translator : Dhelia Gani

PUBLISHED: Jum'at, 04 Oktober 2013 , 04:28:00 WIB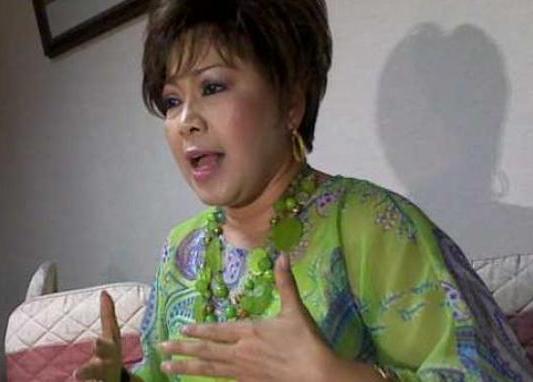 Mendiang Diana Nasution semasa hidup (Foto: viva.co.id)
Jakarta (B2B) - Diva Indonesia dekade 70-an yang lahir pada 6 April 1944, Diana Nasution meninggal dunia setelah menjalani perawatan medis di Rumah Sakit Gading Pluit pada Jumat dini hari (4/10).

Penyanyi yang terkenal saat berduet dengan kakaknya, Rita Nasution dengan membentuk ´Nasution Sisters´ telah lama menderita penyakit lambung dan kanker payudara.

Jenazah dari ibunda penyanyi Marcello Tahitoe yang akrab disapa Ello kini disemayamkan di rumah duka Rumah Sakit Gatot Subroto, Jakarta Pusat. Mendiang dijadwalkan akan dimakamkan di pemakaman umum Tanah Kusir, Jakarta Selatan pada Minggu (6/10).
Jakarta (B2B) - Diva Indonesia in the decade of the 70s who was born on 6 April 1944, Diana Nasution died after undergoing medical treatment in Gading Pluit Hospital on Friday morning (4/10).

Singer known as a duet with her â��â��sister, Rita Nasution thru ´Nasution Sisters´ long-suffering stomach disease and breast cancer.

The body of Diana, the mother of singer Tahitoe Marcello, who is familiarly called Ello, currently resides funeral parlor Hospital Gatot Subroto, Central Jakarta. Deceased due to be burial in a common grave Tanah Kusir, South Jakarta on Sunday (6/10).