BTN Siap Salurkan KPR untuk 700.000 Unit pada 2016
Indonesian Bank Ready to Finance Credit for 700.000 Units of House in Next Year
Reporter : Gatot Priyantono
Editor : Cahyani Harzi
Translator : Dhelia Gani

PUBLISHED: Jum'at, 11 Desember 2015 , 04:30:54 WIB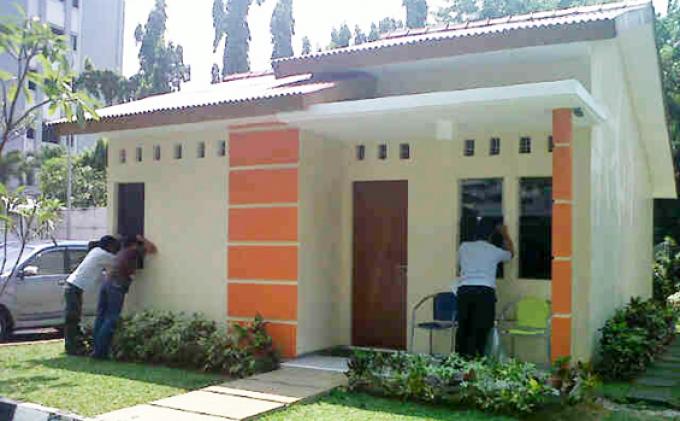 Foto: istimewa
Jakarta (B2B) - Bank Tabungan Negara (Persero) Tbk (BTN) menargetkan dapat mendukung pembangunan rumah hingga 700.000 unit pada 2016. Sementara target yang dipatok tahun ini yang mencapai 441.000 unit rumah, dan BTN menyatakan tidak ada masalah terkait pendanaan sepanjang tahun ke depan.

"Tahun ini kami mendukung penyediaan 441.000 unit rumah dan tahun depan ditargetkan meningkat hingga 700.000 unit," kata Direktur Utama BTN, Maryono sela acara BTN Outlook Ekonomi, Perbankan, dan Properti 2016 di Jakarta pada Kamis (10/12).

Menurutnya, sekitar 60% hingga 70% unit rumah tersebut akan diperuntukkan untuk kalangan menengah ke bawah dengan harga per unit di kisaran Rp110 juta.

Dia menambahkan, penyaluran kredit bank diproyeksikan tumbuh 18% hingga 19% tahun ini dan pada 2016, ekspansi kredit diperkirakan meningkat 19% hingga 21%.

"Sumber dananya berasal dari anggaran pemerintah, obligasi, pinjaman jangka menengah dan panjang dari perbankan nasional maupun internasional," katanya.

Maryono optimistis bahwa sektor properti tahun depan akan tumbuh mengikuti pertumbuhan ekonomi.

Tantangan di sektor properti tahun depan pada kesiapan pengembang dan perusahaan konstruksi, katanya.

Hingga September tahun ini, BTN menyiapkan dana Rp145 triliun untuk penyaluran kredit perumahan bagi 3,5 juta keluarga di Indonesia.
Jakarta (B2B) - Indonesian's state owned lender, Bank Tabungan Negara called BTN hopes to finance credits for up to 700,000 units of house next year or up from 441,000 units in this year.

"This year we support provide 441,000 units and next year up 700,000 units," Maryono, president director of the publicly traded bank said here on Thursday (12/10).

According to him, around 60-70 percent of the houses would be for middle to low income people with prices at around Rp110 million each.

He said the bank's credit disbursement is projected to grow 18-19 percent this year and in 2016, the credit expansion is expected to rise to 19-21 percent.

"The ban's sources of fund include state budget, bonds, domestic and foreign mid and long term loans," he said.

He said the property sector is expected to grow in 2016 with the growing trend of the economy.

The challenge in the property sector next year is in the readiness of developers and construction companies, he said.

By September this year, BTN already financed Rp145 trillion worth of credits for 3.5 million Indonesian families.