Tujuh Manfaat Omega 3 Bagi Tubuh
Seven Benefits of Omega 3 For The Body
Reporter : Roni Said
Editor : Heru S Winarno
Translator : Parulian Manalu

PUBLISHED: Selasa, 05 Februari 2013 , 08:33:00 WIB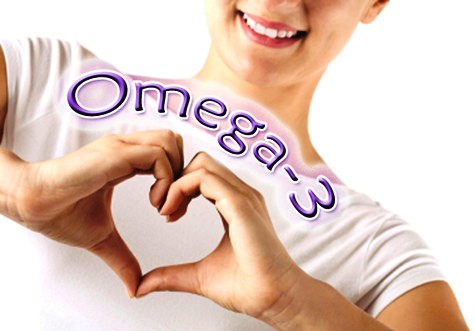 Foto: examiner.com
SAAT ini ternyata Omega 3 sangat dibutuhkan oleh tubuh kita. Berbagai manfaat yang dapat dirasakan setelah seseorang mengonsumsinya.

Mungkin banyak orang yang bertanya, apa itu Omega 3? Omega 3 merupakan salah satu jenis lemak tidak jenuh yang sangat dibutuhkan tubuh sekitar 300 mg Omega 3 per harinya.

Omega 3 sebagian besar dapat ditemukan pada ikan-ikanan seperti ikan salmon, ikan tuna, ikan air tawar, makerel, hering, ikan tenggiri, dan ikan sarden.

Berikut 7 manfaat yang dapat dirasakan bagi yang mengonsumsinya, terutama bagi anak-anak, orang dewasa dan wanita hamil:

1. Cegah Pikun
Omega 3 sebagai makanan otak sangat penting untuk perkembangan membran sel pada sistem neurologis dari otak kita dan jalur sinyal. Hal ini telah terbukti secara ilmiah bahwa Omega 3 membantu perkembangan otak dan memori untuk anak-anak dan orang dewasa.

2.Cegah Penyakit Jantung
Omega 3 meningkatkan elastisitas arterial, sehingga menurunkan resiko aritmia (detak jantung yang abnormal) dan juga tekanan darah tinggi. Hal-hal yang berhubungan denga penyakit jantuh dapat dicegah dengan Omega 3.

3. Stabilkan Kolesterol
Dalam sebuah penelitian dikatakan mengonsumsi ikan yang kaya akan Omega 3 secara teratur, terbukti meningkatkan kolesterol baik dan menurunkan kadar trigliserida (lemak dalam darah). Sehingga kadar kolesterol seseorang menjadi stabil.

4. Menajamkan Mata
Para ahli kesehatan sepakat jika Omega 3 sangat baik untuk kesehatan mata dan penglihatan secara umum, karena Omega 3 merupakan komponen utama dari retina.

5. Menguatkan Janin
Bagi wanita hamil, Omega 3 sangat penting dikonsumsi karena telah terbukti bahwa Omega 3 membantu dalam perkembangan kesehatan fisik dan mental pada bayi. Sehingga membuat janin menjadi lebih kuat.

6. Tingkatkan Kesehatan Anak
Omega 3 sudah teruji dalam meningkatkan kesehatan anak secara keseluruhan, terutama menyangkut perkembangan fisik dan mental. Hal ini terbukti bahwa anak-anak yang mengkonsumsi Omega 3 sebagai suplemen memiliki kemampuan baca yang lebih baik. Omega 3 juga bermanfaat bagi anak-anak yang menderita disleksia, dyspraxia dan ADHD.

7. Atasi Depresi
Secara tidak langsung Omega 3 juga bermanfaat bagi orang yang mengalami depresi ringan. Mengingat Omega 3 dapat meningkatkan efektivitas pengobatan karena mempengaruhi otak dengan cara yang berbeda dari antidepresan.
TODAY apparently Omega 3 is highly needed by our bodies. Various benefits that can be felt after consuming it.

Maybe a lot of people are asking, what is Omega 3? Omega 3 is a type of unsaturated fat that is highly needed by the body approximately 300 mg of Omega 3 per day.

Omega 3 can be found mostly in fish, such as salmon, tuna, fresh water fish, mackerel, herring, trout and sardines.

Here are 7 benefits that can be felt for those who consume it, especially for children, adults and pregnant women:

1. Prevents Senile
Omega 3 as a brain food is essential for the development of the membranes cells in the neurological system of our brain and the signaling path. This has been scientifically proven that Omega 3 helps brain development and memory for children and adults.

2. Prevents Heart Disease
Omega 3 increases arterial elasticity, thus decreasing the risk of arrhythmias (abnormal heart rhythms) and also high blood pressure. Matters related heart disease can be prevented with Omega 3.

3. Stabilizes Cholesterol
In a study, it was disclosed that consuming fish rich in Omega 3 regularly, has proven to increase good cholesterol and lower levels of triglycerides (fat contained in the blood). So that one´s cholesterol level becomes stable.

4. Sharpens Eyesight
Health experts agree that Omega 3 is very good for health of the eyes and vision in general, because Omega 3 is a major component of the retina.

5.Strengthens the Fetus
For pregnant women, consumption of Omega 3 is very important because it has been proven that Omega 3 helps the development of the physical and mental health of the baby. Thus making the fetus becomes stronger.

6. Improve Children´s Health
Omega 3 has been proven in improving children´s health as a whole, especially with regard to their physical and mental development. This has been proven that children who consume Omega 3 as supplements have a better reading ability. Omega 3 also is beneficial for children who suffer from dyslexia, dyspraxia and ADHD.

7. Overcome Depression
Indirectly Omega 3 is also beneficial for people suffering mild depression. Given that Omega 3 can improve the effectiveness of a medical treatment because it affects the brain in a different way than antidepressants.