Keindahan Alam Indonesia di Peringkat Ke-6 Dunia
Indonesia`s Natural Beauty Ranked World`s Sixth
Reporter : Gusmiati Waris
Editor : Cahyani Harzi
Translator : Dhelia Gani

PUBLISHED: Selasa, 11 Juni 2013 , 02:54:00 WIB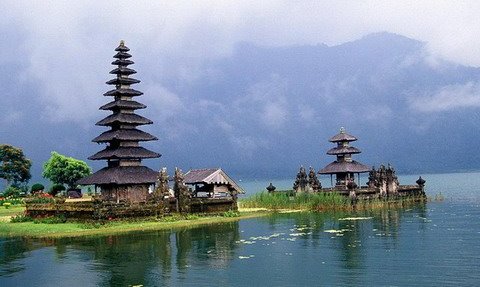 Pesona pariwisata Bali (Foto: istimewa)
Jakarta (B2B) - Keindahan alam Indonesia masuk peringkat keenam di dunia berdasarkan survei World Economic Forum (WEF) tahun 2012 yang dirilis baru-baru ini, kata Menteri Pariwisata dan Ekonomi Kreatif (Menparekraf) Mari Elka Pangestu.

"Tahun ini peringkat pariwisata Indonesia naik empat posisi berdasarkan survei WEF, "kata Mari Elka Pangestu di Jakarta, Senin (10/6).

Marie mengatakan bahwa pada 2011, Indonesia berada di peringkat ke-74 di dunia pariwisata, peringkat Indonesia terus meningkat ke posisi 70 pada 2012, menurut WEF.

"Yang paling membanggakan adalah bahwa Indonesia menduduki peringkat keenam karena keindahan alamnya," katanya.

Menurut Marie, hal ini mungkin menjadi dasar yang kuat untuk mengembangkan pariwisata, karena semua orang tahu bahwa pantai yang paling indah dan laut di dunia adalah di Indonesia.

"Beberapa waktu lalu kami berhasil memukau pengunjung ITB Berlin 2013 (Internationale Tourismus Borse Berlin-) dengan menampilkan replika kapal Phinisi sebagai daya tarik dan ikon Paviliun Indonesia," katanya.

Hal Itu adalah bentuk pariwisata dan ekonomi kreatif yang memberikan dampak positif untuk meningkatkan kebanggaan Indonesia sebagai bangsa yang telah memiliki tradisi maritim dan sejarah sejak ribuan tahun yang lalu.

Kementerian Pariwisata dan Ekonomi Kreatif berkomitmen untuk mengembangkan tujuh tematik wisata (minat khusus) dan tiga di antaranya sangat terkait dengan pantai dan laut (wisata alam dan ekowisata, wisata olahraga dan rekreasi, dan wisata kapal pesiar).

"Namun, pengembangan pariwisata tematik ini membutuhkan dukungan kerja sama dengan kementerian lain dan pemerintah daerah," katanya.

Pengembangan pariwisata tematik yang optimal diharapkan dapat meningkatkan pariwisata menduduki peringkat Indonesia dalam tahun-tahun mendatang.
Jakarta (B2B) - Indonesia`s natural beauty is ranked sixth in the world based on a survey of the World Economic Forum (WEF) in 2012 which was released recently, said Minister of Tourism and Creative Economy (Menparekraf) Mari Elka Pangestu.

"This year`s tourism ranking is up four positions based on the WEF survey," said Mari Elka Pangestu here Monday.

Marie said that in 2011 Indonesia placed at the 74th rank in world for tourism, the rank continues to step up four positions to the 70th in 2012, according to WEF.

"The proudest thing is that Indonesia was ranked sixth for its natural beauty," he said.

According to Marie that this might become a strong base to develop tourism because everyone knows that the most beautiful beach and ocean in the world is in Indonesia.

"Some time ago we managed to amaze visitors 2013 ITB Berlin (Internationale Tourismus-Borse Berlin) by featuring the replica of Phinisi ship as an attraction and an icon of Indonesian Pavilion," she said.

It was a form of tourism and creative economy that gives positive impact to boost the pride of Indonesia as a nation that has had a maritime tradition and history dating back thousands of years ago.

The ministry is committed to develop seven thematic tours (special interest) and three of which are strongly associated with the beach and sea (nature tourism and ecotourism, sports tourism and recreation, and sightseeing cruises).

"However, this thematic tourism development requires the support of cooperation with other ministries and local governments," she said.

The optimal thematic tourism development is expected to boost Indonesia`s tourism ranks in the coming years.