Jero Wacik, Ini Klarifikasinya tentang Media Online
Jero Wacik, This Clarification About Online Media
Reporter : Gatot Priyantono
Editor : Cahyani Harzi
Translator : Dhelia Gani

PUBLISHED: Senin, 15 Juli 2013 , 20:36:00 WIB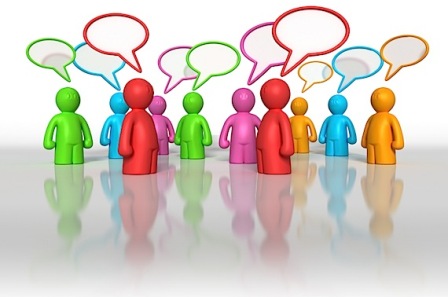 Ilustrasi: istimewa
Jakarta (B2B) - Menteri Energi Sumber Daya Mineral (ESDM) Jero Wacik menyatakan tidak pernah bermaksud melakukan ´pilih kasih´ terhadap media massa baik itu media cetak, media elektronik dan media online. Pasalnya, selama ini keberadaan media massa sangat membantu menyampaikan informasi tentang kementerian yang dipimpinnya.

"Tidak ada sedikit pun bahwa saya ingin merendahkan apalagi melecehkan eksistensi dan profesionalisme media online. Tanpa pengecualian justru saya sendiri merasa terbantu dan bersinergi lantaran informasi dapat saya lihat dari semua media," kata Jero Wacik melalui keterangan tertulisnya di Jakarta, Senin (15/7).

Tudingan media online ´tidak jelas´ dan merupakan ´surat kaleng´, menurut Jero Wacik, bukan ditujukan pada isi berita maupun nara sumber berita melainkan pada kolom komentar pembaca maupun surat pembaca.

Menurut Jero Wacik, sejumlah komentar dan surat pembaca yang terdapat di media online kerap kali ditemukan komentar-komentar anonim, sehingga sulit mengidentifikasi jati diri dari penulisnya.

"Saya orang yang memegang prinsip kebebasan pers. Namun kebebasan yang sarat dengan etika dan prinsip demokrasi. Saya menilai akun-akun anonim yang berkomentar dengan tanpa identitas jelas cenderung mengkeruhkan informasi," ujar Wacik.

"Saya pribadi mempercayai media online adalah media massa depan dalam dunia media digital, dan media adalah pilar demokrasi di republik ini. Dalam mewartakan informasi, edukasi dan kebenaran," ungkap Wacik.
Jakarta (B2B) - Minister of Energy and Mineral Resources (ESDM) Jero Wacik said never mean to do ´partiality´ mass media both print media, electronic media and online media. The reason for this existence of the mass media is very helpful convey information about the ministries he lead.

"There is no any intention to humiliate, harass existence and professionalism especially online media. Without exception, I own it and find it together because I can see the information of all media," said Jero Wacik through a written statement in Jakarta, Monday (15/7).

Accusations online media ´not clear´ and an ´anonymous letter´, according to Jero Wacik, not aimed at the content of the news and news sources, but comments on columns readers and readers´ letters.

According Jero Wacik, several comments and letters to the online media often found anonymous comments, so it is difficult to know the identity of the author´s comments.

"I am a person who holds the principle of freedom of the press. Yet freedom is laden with ethical and democratic principles. I rate the accounts anonymous comment without a clear identity tends to worsen the information, and the situation," said Wacik.

"I personally believe online media is the mass media in the field of press and mass media is a pillar of democracy in this republic. In proclaiming the information, education and truth," said Wacik.