Jangan Dilihat! Kalau Nggak Kepingin Kecewa pada Film Favorit Kamu
Behind the Camera Pictures which Reveal the Tricks that Made Your Favourite Films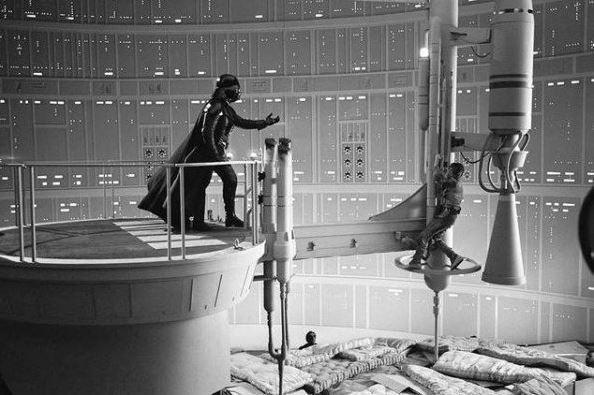 Dahsyatnya pertarungan Luke Skywalker dan Darth Vader untuk Star Wars ternyata beralaskan tumpukan kasur.
Luke Skywalker and Darth Vader in the mother of all pillow fights.
FILM tak ubahnya sulap yang mempesona mata dan membuat kita percaya, membayangkan dunia lain atau keluar sejenak dari dunia nyata, di layar perak, segala sesuatu bisa terjadi.

Namun foto-foto ini menunjukkan fakta di balik keajaiban film, jangan dilihat kalau tidak ingin film yang Anda sukai ternyata menipu mata seperti dilansir MailOnline.
MOVIE magic is something we all love to believe in and whether it`s imagining other worlds or just out of this world adventures, on the big screen anything can happen.

But these images show the truth behind the magic, look away now if you don`t want some classic films ruined. (Pictures of MailOnline)